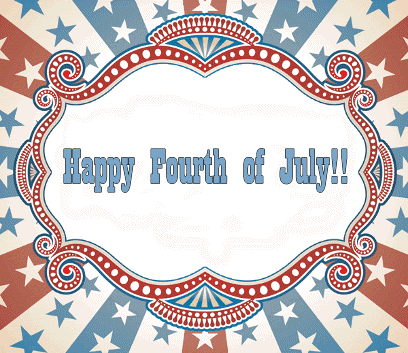 I remember the moment it happened. Vaguely, but the memory is still there.

It was the summer between third and fourth grade. I was outside, riding my pink bike round and round in circles. Not going anywhere. Just riding. And thinking the thoughts of an almost fourth grader.

It hit me.

I'm so lucky. God placed me in the perfect place. He could have put me anywhere, but he chose this house, with 3 other girls, in a small town outside of Memphis, Tennessee.

I kept riding in circles. And thinking more and more.

In America.

I think of that day every July 4th. It is the day I equate with realizing how blessed I am to be an American.

I hope everyone has a wonderful and safe Fourth of July. And between the parades, cook-outs, and fireworks, try to remember how blessed we really are.